SALAM...HIJRAH..
BismilLAH, alhamdulilLAH
..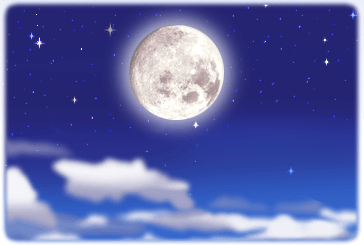 Assalamu'alaykum warahmatulLAHi
wabarokaatuh
,
Khas buat kehadrat sohabat sohabiah yang
saya hormati dan kasihi
lilLAHI Ta'ala
,
didoakan semoga b
erada dalam keadaan


Iman

yang baik dan diberikan kekuatan
ber'amal

liridholLAH!
AlhamdulilLAH
, dengan izin
ALLAH Ta'ala
,
saya telah selamat menyempurnakan
pengajian
5 ½ tahun saya dalam jurusan Bach.Education
Teaching English to Speakers of Other Languages
(B.Ed TESOL) pada tanggal 4 Disember 2007
(Selasa) yang lepas. Moga segala-galanya
beroleh kesejahteraan dan diberkati
ILAHI ROBBI, insyaALLAH, amiin
.
Sehubungan dengan itu, saya mengambil
keputusan untuk membuka lembaran baru
bagi "
SyahidituSuci
".
Na'am, tiada dapat saya nafikan betapa banyak
kenangan telah terpatri sedari umur belasan tahun
di Malaysia hinggalah keberangkatan ke New Zealand
dan kini kembali ke tanah air saya siratkan bersama
penulisan dan hasil nukilan di laman
"
syahiditusuci.blogspot.com
"
ini juga rerantaiannya. Sungguh ia punya erti
dalam hidup saya,
syukran lilLAHi Ta'ala
atas peluang yang dikurniakan.
Walaubagaimanapun sempena hadirnya
1 Zulhijjah
1428H
(11 Disember 2007, Selasa), insyaALLAH
sebermula hari ini, saya akan mula mencoret pena
di laman terbaru,
*http://syahiditusuci.multiply.com.
Pastinya ada sulaman hikmah di sebalik hijrah ini.
Di mana bumi dipijak, di situ hukum

ALLAH

dijunjung.
InsyaALLAH dakwah ilalLAH dan usaha
taqarrub kepada-NYA akan terus-terusan,
walLAHU Musta'an.

Ilal liqo'en jadid

insyaALLAH

fi
*http://syahiditusuci.multiply.com.

Asifi 'ala kulli hal wa jazakumulLAHu
khairan katiron aidhon.


Wassalamu bilkhair ajma'in.

Moga jaya fi daarani,


Ukhtukum filLAH

,


Bintu Yusof (SyahidituSuci)


Darul

IMAN

, Malaysia.


*p/s: To Speakers of other Languages,
I have move to: